We Said Yes
We're not quite ready to stop celebrating the PrideAM award just yet.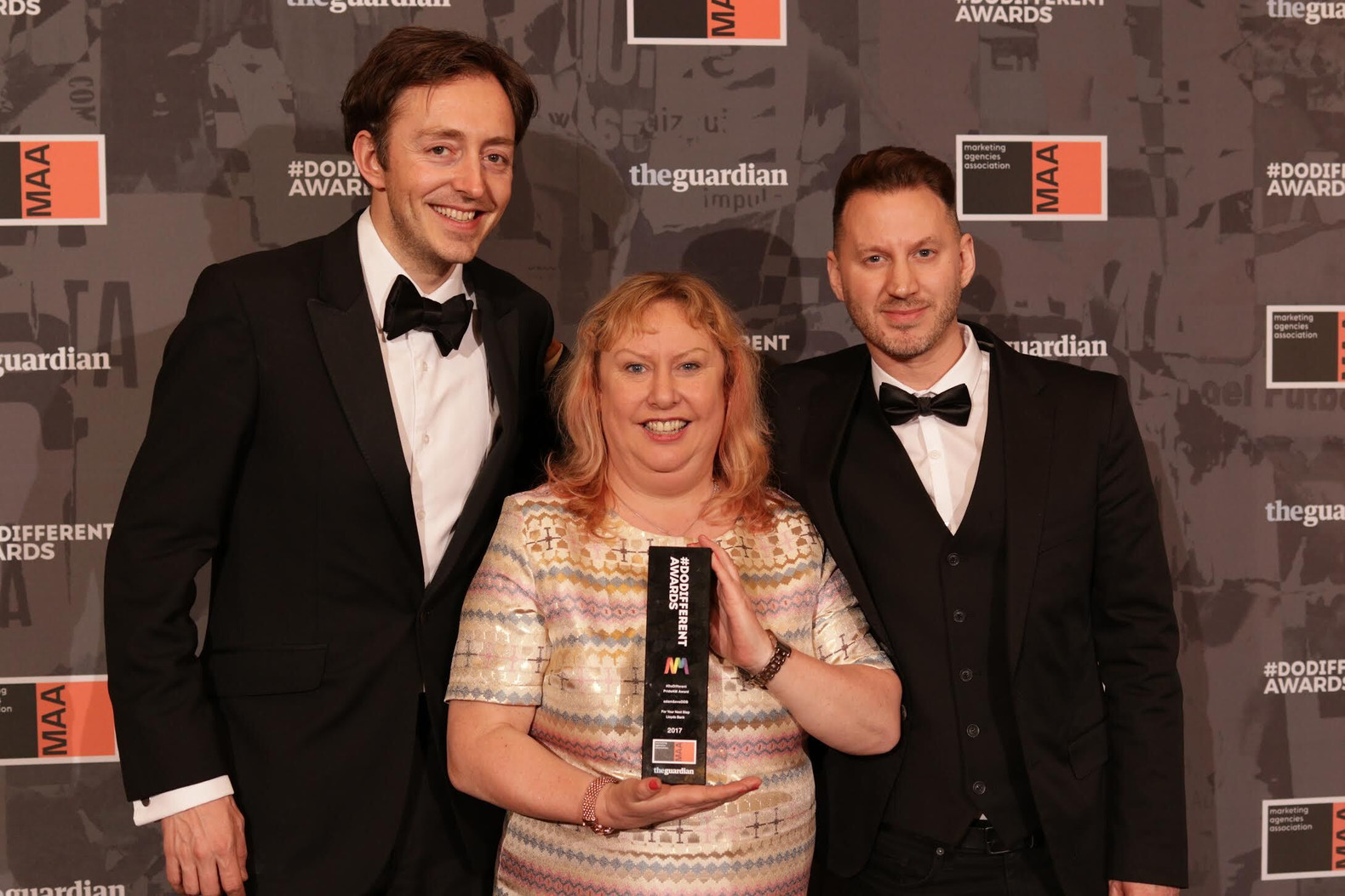 We've just about recovered from the MAA #DoDifferent awards night but we're not quite ready to stop celebrating the PrideAM award just yet. For the second year running, the award went to a campaign that targeted a mainstream audience that reached far and wide. It was the Lloyds Bank 'For Your Next Step' campaign by adam&eveDDB. The beautifully shot TVC sees the brand's black horse running in slow motion through scenes of people preparing to take the next step in their life, one of which is the moment a gay man proposes to his partner. The print campaign features a snapshot of the proposal with the headline 'He said yes.'
So what makes the Lloyds Bank campaign a winner? LGBT+ representation can sometimes be seen as tokenistic, but here it felt integral to the idea. The campaign gives the viewer a window into modern life. It doesn't portray stereotypical gay men and it comes across as genuine and believable. The subject of gay marriage makes a strong emotional connection with its LGBT+ audience, while the brand shows its support for gay marriage to a mainstream audience.
So congratulations adam&eveDDB! Not only do you have an MAA #DoDifferent award, you're the proud owner of a unique MAA #DoDifferent award with the PrideAM ribbon on it.
There were so many great entries for this year's PrideAM award but as always there could only be one winner. Check out all the fabulous work that made the shortlist at dodifferentawards.com.
Written by Lee Manton, Member and Spokesperson for PrideAM and MAA #DoDifferent award judge
Twitter – @leemanton