PrideAM Creative Review
It's a hot day in 2018.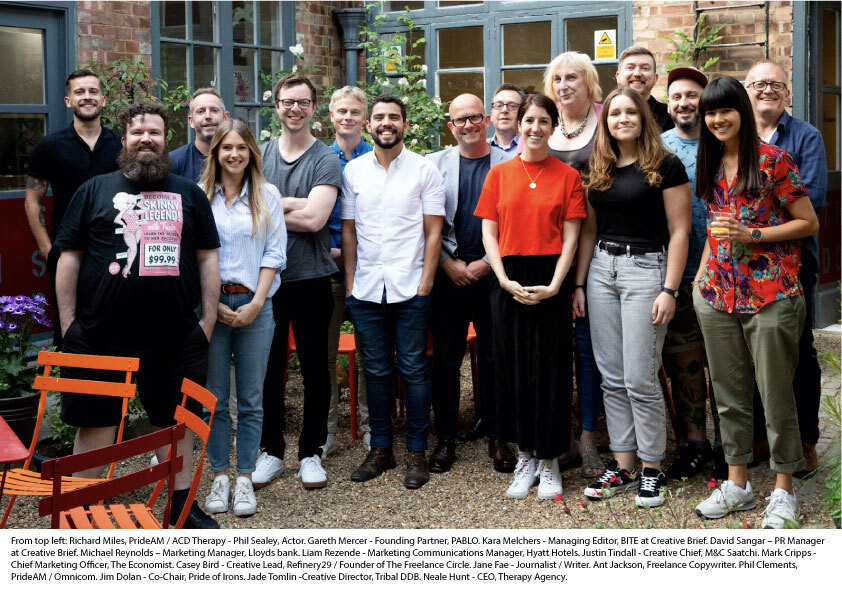 It's a hot day in 2018. Sixteen LGBT+ spokespeople and Advertising & Marketing industry experts have gathered to discuss, deconstruct, deliberate and debate a selection of LGBT+ inclusive ads from the past half year.
Hosted by Therapy Agency, the evening began with everyone's favourite buzzword: Authenticity.
Is your agency's workforce diverse enough to create a campaign that demonstrates genuine understanding of the social group being represented? Is your brand talking and listening to the right people?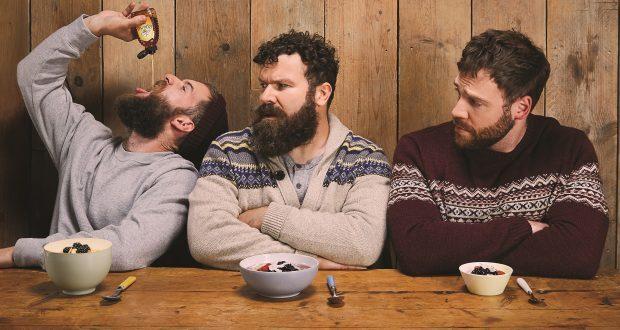 Rowse Honey
Rowse Honey and BMB certainly are. Their Three Bears campaign is full of convincing nuances. Managing Editor of Bite at Creativebrief, Kara Melchers explains that this is because the cast were given free reign with the script, allowing the three gay Bear actors to imbue this series of ads with natural, humorous detail.
"I absolutely loved it," says Jim Dolan, Co-Chair at Pride of Irons. "There's a body type depicted here that's rarely represented in mainstream media, and it's great to see our people represented in a realistic way."
Mark Cripps, Chief Marketing Officer for the Economist agrees on the peculiarly British bearing: "It reminds me of Morecambe & Wise and the Goodies. Initially, I had no idea these were three gay guys."
Justin Tindall, Creative Chief at MC Saatchi, raises an important question on the broader subject of representation: "What's the relationship between visibility and normalisation if characters are depicted in such a way that people aren't realising that an ad is LGBT+ inclusive?"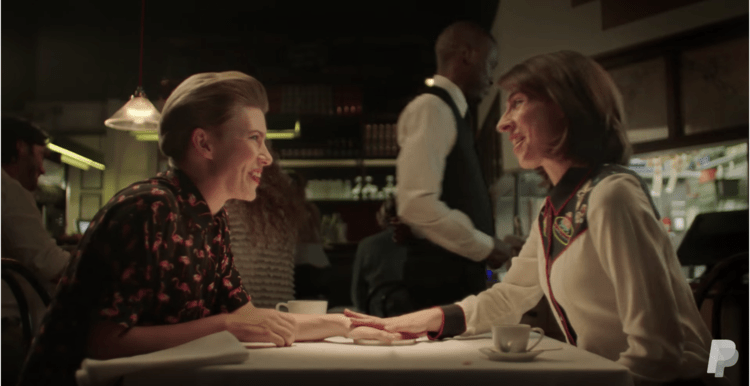 Paypal
Meanwhile, there are questions about the authenticity of the lesbian liaison in Paypal's ad. The behaviour of these fond first-daters doesn't quite ring true.
"There's some awkward hand-holding. And a furtive kiss obscured by other objects – and then at the end they talk about meeting 'new friends'," observes Sealy with an eye on the coyness of the inclusivity. "The way the LGBT+ aspect has been shoehorned into the scenario doesn't really work."
It's clear that the Paypal ad lacks the discerning little details that make the Rowse Honey campaign shine.
Maltesers
Malteser's new 'Accountant' ad gets a better response, but there are still some problems in its execution.
"It's an old gag," suggests Cripps "But a good old gag," counters Neale Hunt, CEO of Therapy Agency.
Writer and journalist Jane Fae draws our attention to the fact that the joke is a bit less edgy than in Malteser's previous efforts. There's agreement that the representation is subtle, non-stereotypical and achieves an authenticity that is lacking in Paypal's pugnacious pair.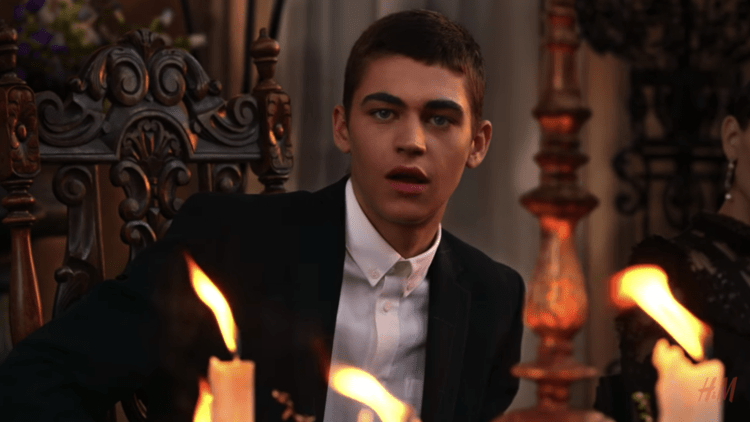 H&M
If a quaint little cottage inhabited by three Bears is topping the bill so far, then how does something as big and glossy as H&M Erdem's The Secret Life of Flowers compare? It's a lavish, it's long, and it's directed by Baz Luhrmann – but what is it actually saying?
"As someone who has dated both men and women, this ad actually makes me angry," Dolan states frankly. "The message seems to be that a bisexual guy will betray you for a woman in the end. I don't think LGBT+ teens need to see that. It's the wrong message. Appalling."
"As someone who is bi, the only thing I can really relate to here is the sense of confusion," says Ant Jackson, Freelance Copywriter.
"It's full of Brideshead Revisited repression, but it sits very uncomfortably in the ad," concludes Creativebrief's PR Manager, David Sanger. "It side-steps the difficult and important thought-processes of the book."
On a more positive note, Creative Director at Tribal DDB Jade Tomlin said: "This ad notably shows exploration of sexuality in a fun, free and beautiful way. Highlighting the realities of complex love and hardship in many teen relationships."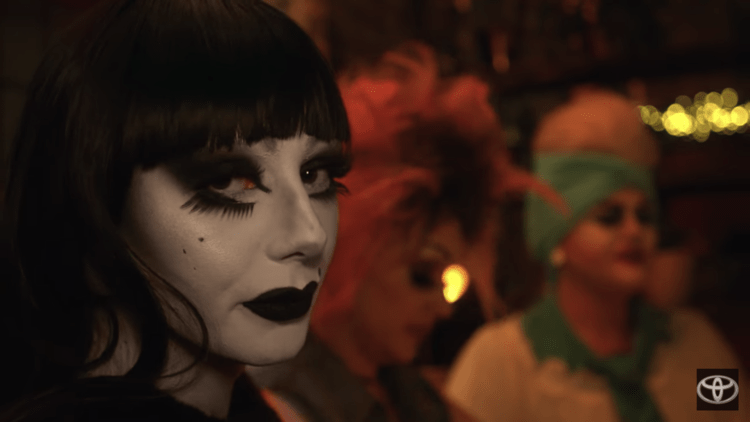 Toyota
But there are more big, glossy misfires. It's hard to see how the presence of drag queens really links back to the cars being flogged in Toyota Aygo's 'Anything Goes' advert.
"Awful," says Hunt, "the segue to the car is painfully manufactured."
"It's just borrowed interest," says Tindall. "It's almost offensive to do it with drag queens just for the sake of spectacle."
"There's a whole campaign underpinning this," Jackson points out, "but if you just catch this ad, as a lot of people might, then it doesn't really make any sense."
Indeed, the campaign includes a series of short documentary films that give an insight into the lives of each of the drag queens, but the ad we're watching doesn't seem to offer directions as to where we might find them.
Suitsupply
And tying your choice of representation into your brand message is hugely important. We turn to Suitsupply's recent 'Find Your Perfect Fit' campaign. It's certainly a more "ballsy" campaign than some ads the panel will review in this session, showing very prominent and overtly sexual same-sex affection. It's also a little more racially diverse than some other campaigns we'll be seeing – but does it work?
"It's almost comical," Sealy chuckles. "Next time I go to Brockwell lido, do I need to bring a linen suit?"
If inconsistencies in the brand's message stick out like a sore thumb, then so do half-hearted attempts at diversity box-ticking. Melchers makes a salient point: "Isn't diversity box-ticking in advertising and marketing an unfortunate necessity until inclusion becomes second nature?"
McCains
There's a consensus that McCains "We Are Family" campaign is getting it right – and brands taking a similar approach need to pay attention. There's no ambiguity about the inclusivity here, no blink-and-you'll-miss-it tactics. It's clear that "two daddies" or "two mummies" are just as much a part of the bigger picture, of the texture of modern Britain, as everyone else featured.
"This is genuine normalisation," says Tindall. "It feels like the people who made it were allowed to get on with the job. It's been given the oxygen to breathe."
"When it's about family, it changes the tone, becomes more tender," Dolan suggests.
"And 84% of families said they hadn't seen anything in popular culture in the last six months that represented them," Liam Rezende, Marketing Communications Manager for Hyatt Hotels tells us, "so this is great response."
"It's a well-cast, well-told story," Hunt concludes.
Coca-Cola
By contrast, Coca-Cola's superbowl ad 'The Wonder of Us' seems to barely skim the surface of its depictions. It's a flip book of beautiful people shot through "a very millennial filter". We've passed these people on the street, but we've no real idea who they are.
"It's just too saccharine," Sealy objects, "and the inclusion is too slight. Did they have to be super careful because it was shown at the superbowl?"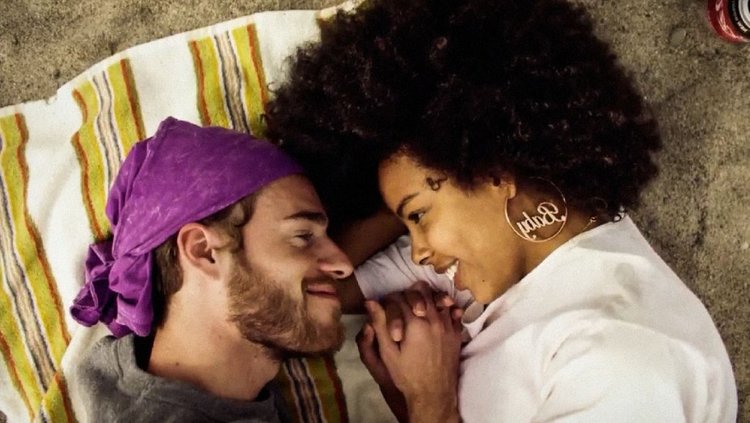 "Compared to the Rowse Honey ad, engagement levels are quite low," Mercer concludes. "It's like someone made a mood film and they just decided that's great and went with it."
Tindall laments that Coca-Cola, one of the first really inclusive brands in a tricky political climate, should be creating this offering 50 years on. "It's almost criminal," he says.
Tesco
Tesco's 'Turkey Every Which Way' tick-box is similarly thin and, sadly, elicits no strong sentiments – except perhaps from writer Nafisa Bakker for the Independent. Tesco depicted a Muslim family enjoying Christmas but forgot about the lack of availability of halal turkeys in-store, making the ad a turkey in a way that Tesco had never reckoned with.
"There's a clear disconnect between the marketing and the actual operations," observes Rezende.
Smirnoff
Then there's Smirnoff's 'We're Open' campaign featuring DJ and producer Honey Dijon, British transgender model and dancer Lucy Fizz, and many more. Smirnoff partnered with the LGBT Foundation, this time focusing on non-binary artists and performers. So how does the ad perform with our panel?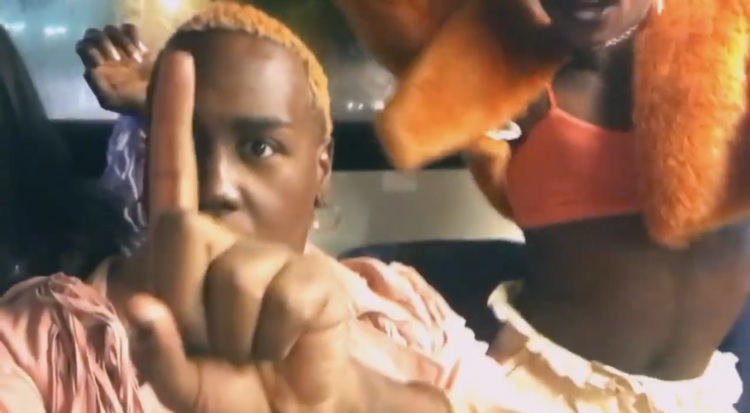 "It fits the brand," says Melchers. "At night you can be whoever you want to be, and Smirnoff is all about owning the night-time."
But Tindall feels the ad could have been pushing the envelope more. A decade ago Smirnoff were ahead of the game by a significant margin, but it seems the world has caught up in the interim.
"They're not doing anything bad here," suggests Casey Bird, Creative Lead at Refinery29, "but as a brand they could be doing a lot more."
Apple
Apple iPhone's 'First Dance' is yet another gallery of faces and experiences, but this one is significantly different; all of the featured sequences show same-sex weddings, so there's a political standpoint firmly underpinning the joyous celebrations.
"It's completely believable," says Jackson, "and capturing the moment with an iPhone makes complete sense for the product."
"Older people are included, which is refreshing," says Michael Reynolds, Marketing Manager at Lloyds Bank.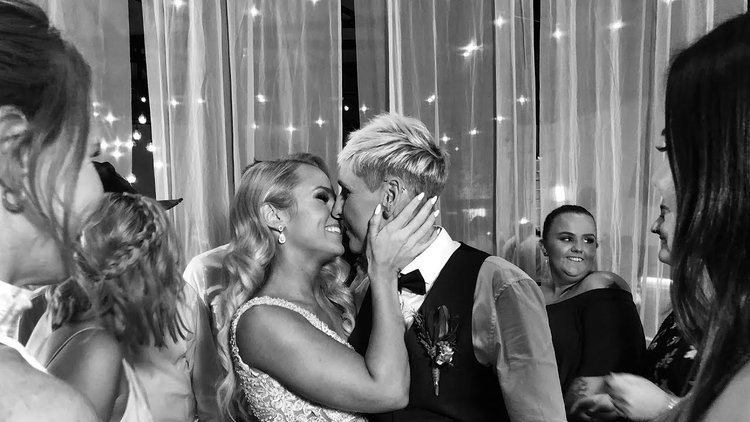 However, the panel is agreed that the montage is overwhelmingly white and able – a common problem when advertising attempts to represent the LGBT+ community. It does feel like a campaign created with genuine sentiment though, which resonates well with the group. Apple's consistent support for LGBT+ rights adds impact.
Starbucks
And when it comes to genuine sentiment, the panel's reaction to Starbuck's 'Giving Good Starts With You' is full of surprises.
"It's subtle, which in some ways feels quite lesbian or perhaps we've been conditioned to only show small amounts of PDA. Brands representing LGBT+ could endorse more confidence in free
expression," said Tomlin.
OK Cupid
In that case, how do OK Cupid's loving lesbians, unmistakably lost in a passionate embrace, look to our panel?
"I love the visual style that runs through this campaign. From sexuality to more controversial political messages, it doesn't shy away from having a point of view. This fits the attitude of a younger generation," says Melchers.
However, it's rethinking the blunt old acronym "down to fuck" and repurposing it falls flat.|
"The tagline is a problem," observes Tindall. "Dating deserves better – it almost seems to suggest that OK Cupid is a bit shit."
Conclusion
At the end of the session we ask our panel to pick their favourite ads from our selection.
There are three clear winners: Rowse Honey, McCain and Apple iPhone.
So what did we learn?
Since the last review, lesbian inclusion appears to have increased a little, while trans inclusion seems to have decreased. Bi visibility in ads is either non-existent or a grandiose mess.
If you're aiming to fly the flag of inclusivity, don't shy away from showing genuine same-sex affection, but perhaps less is more when it comes to showing lesbian sexuality. Honest sensuality may resonate better with some lesbian viewers. The gentle touch might achieve more than gratuitous groping.
Your choice of LGBT+ representation and the brand message must be a cohesive whole, or it will feel like a trendy attempt to exploit a marginalised people.
Campaigns that give something back to the struggling LGBT+ community will almost always get the best response.
The best way to ensure authenticity is to have LGBT+ people working on the campaign – and that means a brand must practice what they preach. Authenticity is needed not just on our screens, in our posters and print ads, but in our offices and at our desks.See you next time!Written by Phil Clements, Member and Spokesperson for PrideAM