Even with some players offside, the NHL must keeping playing with Pride
Pride Nights are bright opportunities for marketers and brands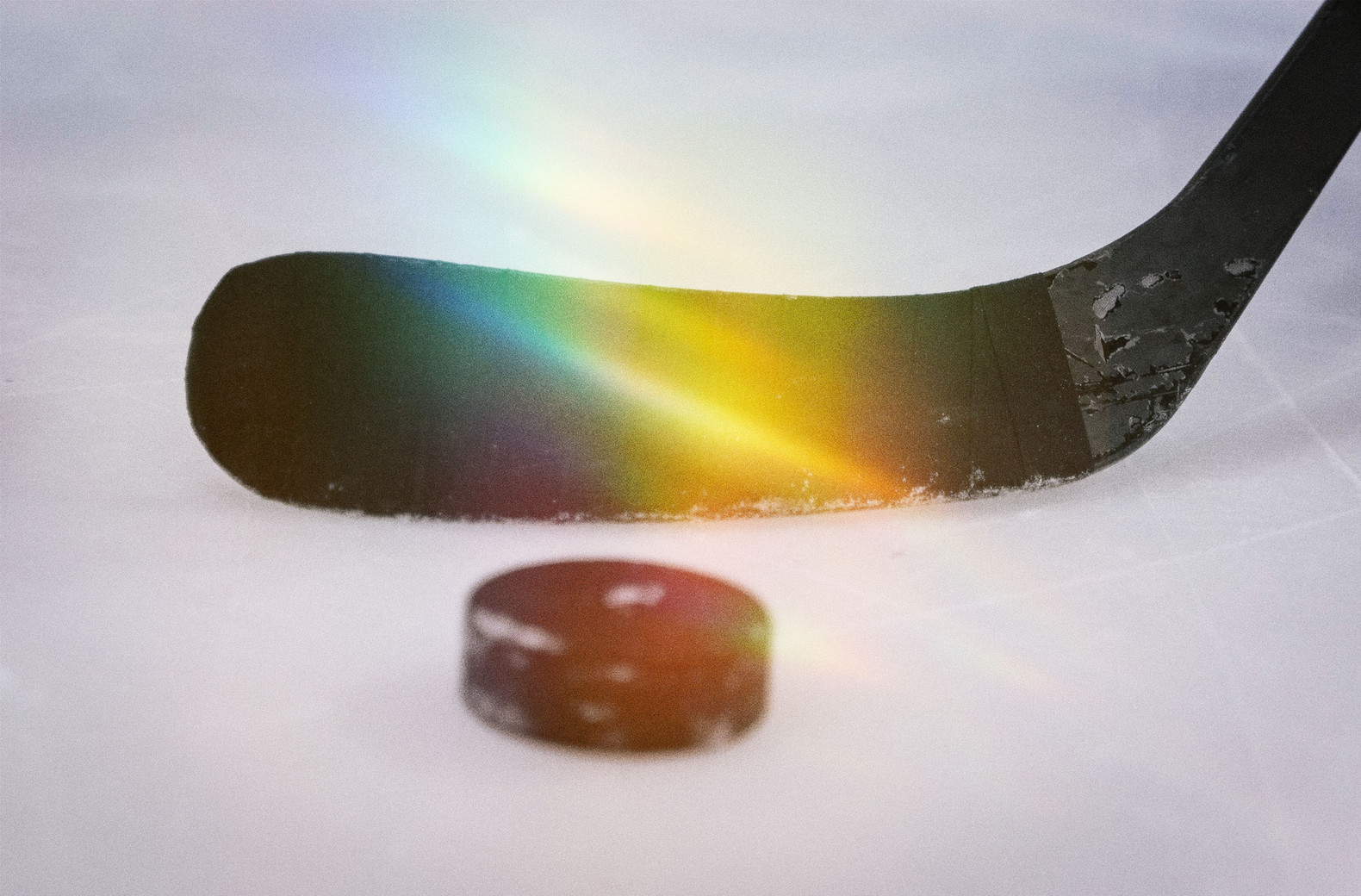 When we moved to Cole Harbour a few years back, the welcome sign to this suburb of Halifax proudly declared that it is the home to not one but arguably two of hockey's greatest players, Sidney Crosby and Nathan MacKinnon.
But the old garage door of our new home also provided a clear reminder that hockey is our national pastime. The dents and black rubber marks scattered across the steel were unmistakable—familiar scars to someone who grew up in a family of hockey and field hockey players. It still greets me every time I come home.
Despite my early involvement in the game, I left it as a teenager. While I cannot definitively say that being gay influenced my decision at that age, there was an underlying feeling that I didn't belong.
So, the NHL's efforts in the past few years to support the LGBTQ+ community have been encouraging. The league permits a series of possible theme events that vary from team to team, with examples including Military Appreciation Night, Women in Sports, First Responders Night, Lunar New Year Night, Star Wars Night, and Hockey Fights Cancer Night.
This is part of NHL's Hockey is for Everyone initiative—which the league says promotes hockey as a game for "fans of every race, colour, religion, national origin, gender identity, age, sexual orientation, socio-economic status, and those with disabilities."
Like theme nights, Pride Nights raise awareness and visibility of our community—one way the sport can signal to other young LGBTQ+ players that they belong.
So far, all teams have hosted a Pride Night in some way or another. These took different forms, with some teams wearing special Pride Night jerseys, and others using rainbow tape on their sticks.
Our beloved (or maligned, depending on where you live) Toronto Maple Leafs opted for rainbow tape and helmet decals, though their inclusion of a drag performancebefore players hit the ice is a welcome addition, given the ridiculous vilification of drag across our country and south of the border.
That performance would be illegal at the Nashville Predators' Pride Night, for example, after the Tennessee passed Senate Bill 3 on March 2, banning public performances from topless dancers, go-go dancers, exotic dancers, strippers, and male or female impersonators in the presence of minors. The team did don Pride-themed jerseys for their warm-up, though.
Unfortunately, a few players around the league rejected wearing symbols of support, and some teams pulled back on planned activities for their Pride Nights, overshadowing the progress made by the league. The reasons for rejection are varied and complex, from opposition due to personal religious beliefs, to concern over the political and safety implications for Russian players' families (where "gay propaganda" is banned). Regardless of their motivations, their acts suggested to LGBTQ+ people—including myself and many young people who still play the game because they love it so dearly—that hockey is not for us.
To marketers and brands associated with the NHL, the puck's now on your stick, and the pressure is on you to make the right play.
Remember, these nights are in celebration of our community, but not only for our community. Many of your customers who aren't LGBTQ+ may have a lesbian aunt, gay brother, or trans kid. Figure out how your brand and hockey show up in our lives. We eat the same fast food and shop at the same discount retailers, despite what Queer Eye… would have you believe.
Through your participation, merchandise, branded events and activations, you can walk the talk that exists in your ESG PowerPoints.
This community is exceptionally creative. Looking at the numerous Pride Night jerseys demonstrates that. How can you partner with artists in a way that goes beyond slapping a rainbow filter on your logo to demonstrate that Pride Nights are important to your organization and most of your players, even if a few disagree.
To anyone working in our industry who felt disappointed by the controversy surrounding this past season, remember there are those in the league who believe in our right to belong. In an interview with Hockey Night in Canada, Brian Burke, then president of hockey operations for the Pittsburgh Penguins, reminded us not to get discouraged and emphasized progress. Hockey has come a long way.
The NHL and NHLPA plan to revisit their Pride Night events during the off-season. I hope the message that "You belong here too" that these events send to youth and our community is stronger than the fear that has grown over the past year.
Brands can amplify Pride Nights through their support. This will ensure that the next generation of kids can feel free to dent their parents' garage doors, regardless of who they are or who they love.
A version of this article appeared in The Message