Is your Brand Backing Bigotry?
Imagine the following scenario: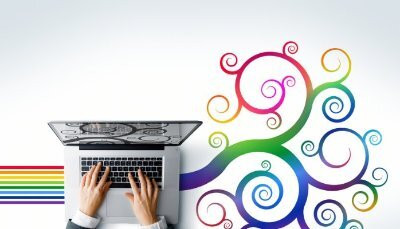 Imagine the following scenario:
An advert for your brand just appeared alongside an article that aggressively and needlessly outed and attacked an LGBT+ member of the public. Is this how you envisaged your expensive ad campaign playing out? You don't want to be seen as a brand that endorses hostility, bullying and discrimination. It's probably a no-brainer, right?
Well then, let me tell you a story…
In a high profile court case that began in 2015, food blogger Jack Monroe (who identifies as non-binary transgender) successfully sued a Daily Mail Online columnist for tweets that accused her of condoning the graffitiing of a war monument for women in Whitehall. Monroe's brother is in the RAF and her father served in the Falklands. She strongly denies any involvement with or endorsement of the vandalism in question. Nevertheless, she received death threats as a result of the columnist's claim. Apologies were not forthcoming.
Among its many minority targets, the Daily Mail also decided to out a British judge in November 2016, labelling him an 'enemy of the people'. Whatever your view on Brexit might be, it's hard to imagine that a person's private sexuality is relevant to the issue. The fact that it was mentioned at all implies that LGBT+ people present a threat to British society and that they can't be trusted. The devious juxtaposition wilfully ignores the fact that LGBT+ people are prominently involved in many walks of British life and contribute a great deal.
More recently, the Sun decided it had the right to out a newly-qualified NHS nurse by reporting his alleged involvement in a gay porn film. Again, it's hard to see how any aspect of the story is in the public interest. Strange indeed that a newspaper so frequently hung up on the nebulous concept of 'political correctness' and an overbearing 'nanny state' should suddenly feel it's justified in policing the sexuality of random members of the public.
Big Brother is indeed watching you. And we must assume his name is Rupert Murdoch.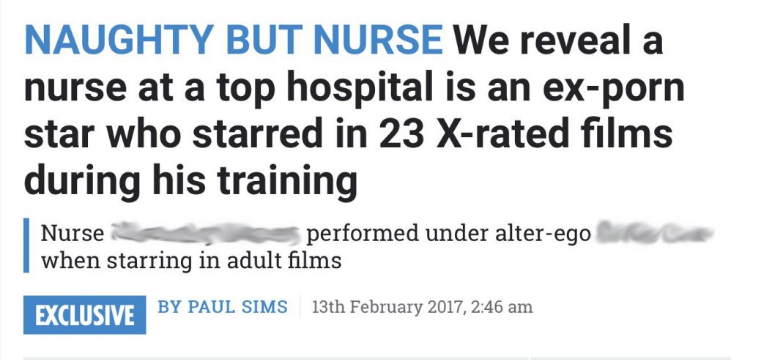 In the cases above, LGBT+ citizens were spitefully outed on a national scale – an act of inexcusable hostility. But how many brands rushed to the defence of those targeted? How many ads were pulled as a result of the flagrant homophobia?
Perhaps the problem is that some brands don't understand the real impact and risk of LGBT+ people's private lives being used as attention grabbing headlines.
Or perhaps the problem is that some brands don't care.
It's certainly not true that all brands heartlessly ignore published prejudice and harmful political association. In recent months, the likes of Jaguar Land Rover, Thomson Reuters, Sandals and Marie Curie have all suspended online advertising on sites that were deemed to promote terrorism. Drop Box and the V&A Museum have already pulled problematic ads for the same reason.
Meanwhile, Disney chose to end its relationship with YouTuber PewDiePie following an investigation into nine videos that featured Nazi imagery and anti-Semitic content.
In the UK in September 2016, Specsavers apologised and cancelled Daily Express advertising following complaints about doom-mongering front page headlines that demonised migrants and were considered to be "bigoted".
According the growing global phenomenon of Sleeping Giants, 1250 advertisers have disassociated themselves from the far-right rhetoric of the Breitbart website. In this case, the Kellogg Company was ahead of the game. Kris Charles, spokeswoman for Kellogg's made a statement to Bloomberg explaining that they regularly work with their media-buying partners to ensure their ads do not appear on sites that aren't aligned with their values as a company.



Ethical editorial decisions all round then.
So that brings us to the cop-outs – the brands that eschew their responsibilities by claiming that they make no editorial decisions. Is it such a horrifying idea to suggest that they should?
Here in the UK, the Stop Funding Hate campaign is challenging brands to make moral choices. Campaigner Rosey Ellum recently wrote an article for the Gay Star News highlighting the problem with brands who fail to respond appropriately.
"Some brands are not properly acknowledging customers who say: I am hurt by this. I see the hate in the media and it affects my life," Ellum told Pride AM. "And often these brands will be contravening their own ethical policies in terms of being inclusive and non-discriminatory."
Commendably, Body Shop, Lego, Bellroy and Eurowings have all made exactly this stand, pulling their ad money from tabloids whose output stands in direct contradiction to their brand ideals.
In 2016, the European Commission against Racism and Intolerance singled out the Daily Mail and the Sun for publishing hate speech. Among other complaints, it noted "unscrupulous press reporting" targeting the LGBT+ community.
So serious an issue has the unreliability of the Daily Mail become, that Wikipedia's editors have voted to ban it as a source of legitimate citation. It has been judged "generally unreliable" and guilty of "poor fact checking, sensationalism and flat-out fabrication". There is such distrust of the Daily Mail's content that Wikipedia is now in the process of reviewing around 12000 existing links and seeking to replace them with alternative sources.
Perhaps it's time that LGBT+ consumers and their allies were equally scrupulous in asking brands exactly where they draw the line – how much ill treatment of LGBT+ people are brands willing to be an accessory to?
It's certainly time for brands to start playing a more active role in deciding where they pay to appear and to challenge the media outlets they are associated with to take more responsibility for their specious, fictitious and divisive content.
Written by Phil Clements, Member and Spokesperson for PrideAM