Achieving Agency LGBTQ+ Diversity with HR
Following our joyous 1st Birthday celebration, we have been in contact with HR teams across the industry.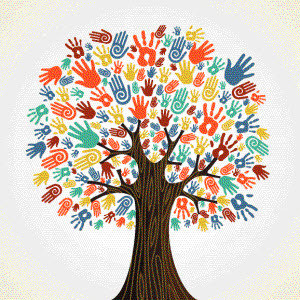 Following our joyous 1st Birthday celebration, we have been in contact with HR teams across the industry. Our aim? To open a dialogue about LGBT+ inclusivity and to advise on the creation of LGBT+ networks both in how agencies operate on the outside and the inside.
That's why we decided to invite the heads of HR of some of the top agencies and their holding networks to our most recent morning seminar hosted by our new President Mark Runacus at Karmarama. In focused hour, we outlined how best to approach the recognition of LGBT+ in the workplace and Ben Fletcher of Dentsu Aegis Network presented his findings on establishing an agency network following their launch of '& Proud' earlier this year. It's a must-know for anyone looking to do the same.
The stats suggest that 41% of LGBT+ staff do not feel comfortable coming out at work and that 62% of LGBT graduates go back into the closet after starting their first job. That's a big deal.
But why is this important to a business? Well the simple answer is that people who are at ease in their environment are more productive and feel better able to express themselves.
No surprises there. And in a pressurised industry that thrives on creativity, who doesn't want increased productivity and richly diverse ideas and perspectives?
There are other factors to consider. An employer's duty of care is in question when the emotional well-being of marginalised staff members goes unobserved.
For straight staff, there is usually no need to filter conversations. Family life and personal interests are generally discussed freely. For LGBT+ staff who feel discouraged from being open about their sexuality and sexual identity there is constant pressure to self-censor. Of course, it's unhealthy to feel forced into continually second-guessing what you're about to say. This pressure can lead to inhibited social interaction and elicit a response of distrust from those being addressed. At its worst, it can contribute to a sense of alienation and isolation.
It's easy to view the absence of LGBT+ networks and visible support in media agencies as reluctance to engage with 'Gay', but for cautious HR teams, the problem is often less about prejudice and more about how to approach the issue successfully – and it's the fear of failure or the fear of causing offense that leads to inaction. Inertia can often overrule action.
That's why we're here. We're now working hard on setting up role modelling and looking at where best practice happens so other groups and agencies can learn from the best. Only then will we start to see real change.
For more information about how PrideAM can help you, e-mail queers@prideam.org
Written by Phil Clements