Brands Urged to Stop Censoring LGBTQ Couples
While Bisexual and Trans People remain invisible in mainstream advertising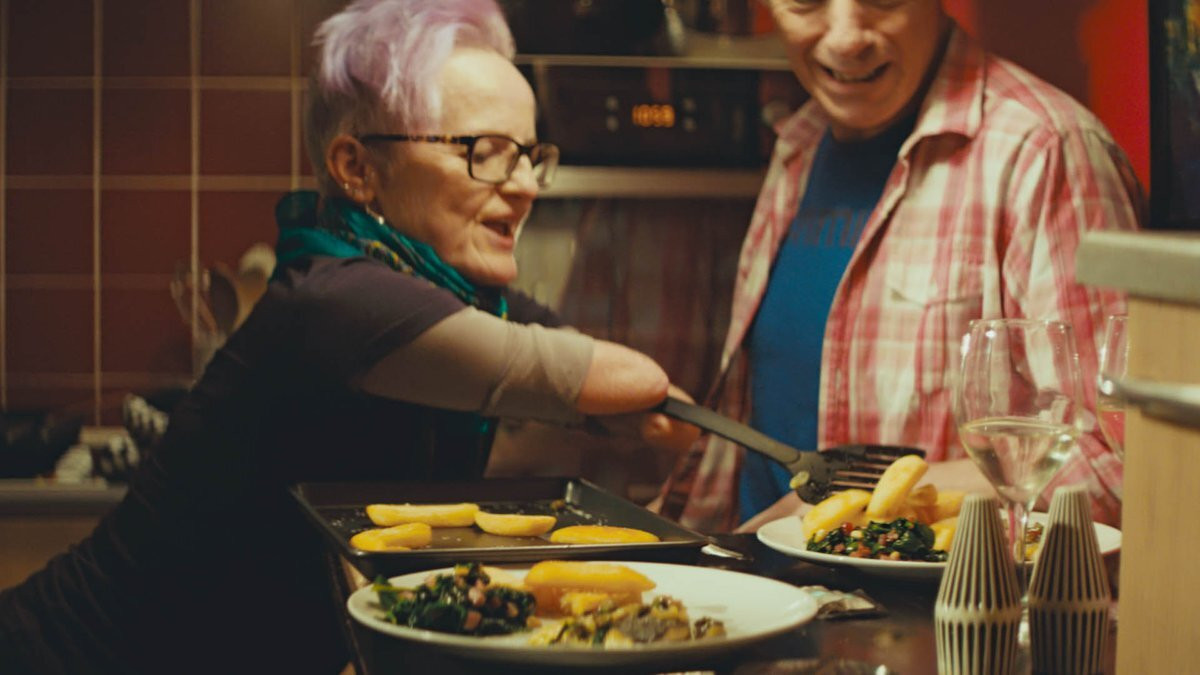 Brands are finally starting to get better at their representation of the LGBTQ community in their advertising, but are still failing to include adequate trans, non-binary and bisexual representation.
This is one of the key findings of PrideAM's 2019 Creative Review in which a panel of industry experts analyse a number of recent ads to assess the positive – and negative – ways in which brands are including LGBTQ people in their work.
However, despite a rise in the positive representation of gay men and women, LGBTQ couples are still being shown with censored, unrealistic physical interaction compared to their straight counterparts.
The panel urged agencies to adopt more formalised processes and checkpoints to ensure their work is inclusive, while calling on brands to ensure that the inclusion they are pitching for is actually played out in their wider customer experience.
Furthermore, humour was welcomed at a time when several brands have combined a light-hearted feel with LGBTQ themes, with the panel applauding a departure from content that was deemed worthy, dreary or bland. However, the panel stressed humour must refrain from playing on harmful stereotypes, echoing a key part of the ASA's new guidelines.
The findings build on those from 2018 in which the annual review found that trans inclusion had decreased, while lesbian inclusion appeared to have increased only a very small amount. A year on, there are positives and negatives to be noted: the increase of lesbian representation is countered by the further demise in the inclusion of the trans community.
This year's Creative Review panellists included James Murray, EMEA Product Marketing Lead at Microsoft, Jo Wallace, Creative Director at JWT & founder of 'Good Girls Eat Dinner', Matthew Waksman, Planning Director at Karmarama, Rachel Reese, Director of Global Butterflies and Nicola Kemp, Managing Editor of Creativebrief's BITE.
Among the ads that hit the mark were McCain's 'Here's To Love' (pictured above), TalkTalk's 'Fairer Broadband For Everyone' and River Island's 'This is Family', while BT's 'Be There' work featuring Clare Balding, British Airways' 'Made by Britain' and Lovehoney's 'Turn up the Turn-On' were all criticised for variously failing to strike the right tone.
Meanwhile Carling's 'Made Local' was highlighted as an example of poor editing. Where the long form ad was highly praised for its depiction of a football team with a variety of sexual orientations being coached by a trans person, the shorter TV edit omitted this key trans representation and left the panel collectively disappointed at a missed opportunity.
Richard Miles, Creative Director at Therapy and PrideAM member, said: "It's nice to see a progression from last year, with more lesbian inclusion than we've seen before, but when will the industry be brave enough to follow through with their creative and not chicken out at the 11th hour?
"For a brand as major as Carling to embrace Trans representation is pivotal to pushing towards acceptance, but to then cut it from the edit most people will see meant it went from being potentially the most progressive ad of the year to just another example of a near miss. I'm still gutted about that ad."
Phil Clements, one of the PrideAM members who led the review with Miles, said: "Yet again we only had a handful of ads over a 12-month period that include LGBTQ representation, yet at this time of year all and sundry are merrily jumping on the Pride bandwagon. LGBTQ people exist all year round – they don't just appear for Pride month. It'll be nice when brands start to realise that."
The release of the 2019 Creative Review comes days after that of Outvertising PrideAM's guide for brands and agencies on the key issues to consider when planning an LGBTQ-friendly ad aimed at a mainstream audience, and the pitfalls to avoid in the quest for sensitive, appropriate portrayals of this diverse group of people.